Collectivism and Activism: A Feminist Perspective from the Margins
Part of Femme Wave Kick Off Cabaret
Thursday November 16
7:00PM Films/8:00 PM Panel
Commonwealth Stage & Bar
Tickets $15 – 18+ 
With films from the Canadian film matrimony including the groundbreaking Studio D, and Calgary's own Herland. Accompanying panel discussion including local perspectives from both organizations and special guest Bonnie Thompson.
Herland:
"The Package" by Hiromi Goto
"Hurtling Herself into the Center" by Susanda Yee
"Love Letter to my Unborn Child" by Danielle Black
"I (heart) Lesbians" by Tamrin Hildebrandt
"Diary of an Immigrant Woman" by Simmy Tefera
Studio D:
Five Feminist Minutes: The NFB has made available to Femme Wave Five Feminist Minute, a 1990 "Quilt" film comprising 15 short films on contemporary feminist issues.
"Exposure" by Michelle Mohabeer
"New Shoes: An Interview in Exactly Five Minutes" by Ann Marie Fleming
"Prowling by Night" by Gwendolyn
"Shaggie: Letters from Prison" by Janis Cole
"Let's Rap!" by Alison Burns
PANEL
Rebecca Sullivan (Moderator)
Rebecca Sullivan is a University of Calgary professor, and coordinator of the Womens Studies program, who specializes in feminist media and cultural studies.
Bonnie Thompson (Panelist)
Veteran National Film Board producer Bonnie Thompson has worked on more than 70 documentary, interactive, and animation productions out of National Film Board's North West Studio in Edmonton.
Michelle Wong (Panelist)
After getting her Bachelor of Education degree (with Honours) from the University of Alberta and teaching for three years, Michelle's formal film training began in 1990 at the National Film Board (NFB) of Canada working with NFB's Oscar award winning Studio D where she directed and produced her first documentary "Return Home" following up with the emotionally raw "Pieces of a Dream: A Story of Gambling".
Femme Wave wishes to thank the University of Calgary Women's Studies Program and Library and Cultural Resources Special Collections for their contributions to this evenings program.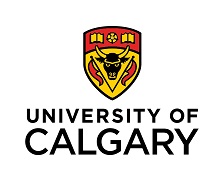 Infiltrating and Dismantling Dominant Narratives: The Manifestation of Intersectionality in Modern Feminist Shorts
Curated by Amanda Foote & Ami Kenzo
Friday November 17
Panel: 6:15PM – 7:00PM
Screening (on a loop): 7:00PM – 9:00PM
EMMEDIA 2005 10 Ave SW
Presented by EMMEDIA Gallery & Production Society
Part of Femme Wave Feminist Music & Arts Festival's Femme Film series
The feminist landscape in Calgary has been shaped by many forces. As filmmakers working from a specific feminist lens there are heavy responsibilities to share and much work to be done. Today's feminist filmmakers have inherited a legacy of triumph but also challenges.
These challenges, which have defined the modern feminist movement, range from topics exploring inclusion, access, and intersectionality. Tonight's programming celebrates the women engaging in the revolutionary act of activism to induce change through the art of storytelling. Each piece addresses by means of unique visuals, voice and perspectives concepts relating to identity, space, representation and narrative control.
This program has been produced through EMMEDIA's Homegrown Curatorial Program.
ABOUT THE CURATORS:
Amanda Foote has worked in community-based settings across North America, and is particularly interested in the use of heritage in community development. She utilizes diverse media, such as film, art, and music, in much of her work, and is passionate about the responsibility we all have to youth and our communities. Amanda is a founding member of the Nakoda A/V Club, a youth run collective of Indigenous artists and allies, that believes in the power of story. She produces for the club, organizing events and assisting youth in telling their stories. As a cultural specialist she works with museums and artists in research, development, and administration. She is also a film director/editor for projects such as Whore Logic, Residency Unlimited, and the Italian American Museum.
Ami Kenzo is a writer, emerging filmmaker and activist concerned with subjects addressing the agency, voice and space of the marginalized. The act of balancing two cultural spheres of existence, a spiced Congolese core identity with a glazed coating of Western influence has inevitably influenced the way she navigates the world and negotiates her existence. It is this process of negotiation that forms the foundation for her desire to align herself with organizations, causes and artistic projects that properly reflect the space she occupies and champions the causes of the disenfranchised. She has participated in collaborations and projects that range from production and researching role on a documentary on feminism, served as Assistant Director on a short experimental art film, and has written for Our Legacy Newspaper. In addition to these collaborations, Ami is Board Secretary for Antyx Community Arts and a co-curator for Femme Wave.
PANELISTS:
Vicki Van Chau is a filmmaker and media artist from Calgary. She graduated from the Alberta College of Art + Design in Media Arts & Digital Technologies, and is currently the Programming Director at EMMEDIA Gallery & Production Society. In her time there, she co-founded the PARTICLE + WAVE Media Arts Festival and co-publishes Luma, a quarterly online publication about film & media art. She is an active arts community member and has sat on the Board of Directors for the Untitled Art Society, EXPOSURE Photography Festival, and most recently, the Alberta Media Arts Alliance Society. In 2014, she was the recipient of the Spirit of Helen Award for her contributions to the media arts community in Alberta.
Anna Cooley is a filmmaker from Calgary who loves telling stories. She spends her time crafting projects, learning new skills and teaching anything she happens to learn. Anna is currently an Apprentice in the inaugural Canadian Academy of Cinema and Television Woman Director Apprenticeship Program. Sleepwalker is her first narrative project in quite some time, but she has also made a feature documentary call A Sauropod Abroad and her production company Erratic Pictures has all sorts of things in development.
Cheryl Foggo, a descendent of the Black pioneers of Alberta and Saskatchewan, is an award-winning writer of fiction, non-fiction and plays and has also written for TV and written and directed for film. Her most recent play, John Ware Reimagined, won the 2015 Writers Guild of Alberta Gwen Pharis Ringwood Award for Drama and will be seen next at Edmonton's Workshop West Theatre Company November 9th-19th, 2017. In 2014/15 she co-produced Alberta's first Black Canadian Theatre Series with Ellipsis Tree Collective Theatre Company. Cheryl is continuing her exploration of the life and roots of legendary Black cowboy John Ware in a new documentary with the National Film Board of Canada, scheduled for release in the fall of 2018.
Suza Singh is a writer, director, and producer. She is the founder of Reel Diverse, a non-profit organization that creates opportunities for diverse groups, and supports lead roles for women of colour. She is also a martial artist and former National Taekwondo Champion, and works with a wide range of fighters in her films. She received a Lifetime Achievement Award signed by past president Barack Obama, at the Legend of Martial Arts event in LA. She is currently in post production for a short film, Replecan, which the teaser trailer and the starring actress' (Asha Annais) stunt reel has been selected for the Urban Action Showcase Expo in Times Square (New York), sponsored by HBO.
Amber Twoyoungmen is an inspiring young woman who is driven to celebrate her community though film and the arts. One of the first members of the Nakoda A/V Club, she has created three of her own short films, and collaborated on many projects. She dreams of attending film school, and has worked her way through various film education programs near her Morley, Alberta home.

SCREENING PROGRAM IN SCREENING ROOM:
Two Spirited
Sharon A. Desjarlais
2007, 6 min.
This short documentary presents the empowering story of Rodney "Geeyo" Poucette's struggle against prejudice in the Indigenous community as a two spirited person (gay, lesbian, bisexual, and transgendered). Geeyo registers as a dancer in the Kamloopa Powwow under the Jingle Dress category (normally reserved for women). Deeply humiliated by a misguided elder, Geeyo is reminded by his grandmother that two spirited people were once respected and honoured for their spiritual gifts. Geeyo eventually makes a triumphant return to the powwow arena, realizing that the only way to change people's minds is to walk proudly while being true to one's spirit.
Mon corps à dos
Gaëlle Hannebicque
2015, 8:18 min.
She twists me, bends me, transforms my body. This curved spine.
This hump on my back cutting off my wings, sticking to my skin.
Like a shedding that will not occur…
My scoliosis.
Crush
Amber Twoyoungmen
2013, 4 min.
A young girl gets burned when a love letter she writes earns her the scorn of her would-be boyfriend, but she shows him that she knows just how to play with fire. This short film is Amber Twoyoungmen's directorial debut, and was written, shot, and edited entirely by youth.
Sleepwalker
Anna Cooley
2017, 5:56 min.
Lily must defeat the demons that lurk in her nightmares if she is to save herself and the woman she loves.
This Is Not a Passport Photo
Stephanie Simpson
2017, 10:20 min.
In this short documentary, follow Canadian photographer Stephanie Simpson as she takes family photos for resettled refugees. Meet the families, see their photo sessions, and find out what new photographs and a new home in Canada mean to them.
Voluptuous Beauty
Nicole Murphy
2016, 5:57 min.
Meet Maxine, a mother, wife and plus sized model. For her entire life, she was told that she would not achieve her dreams. But she is here to overcome other's exceptions and redefine beauty, showing her children anything is possible.
TRAILERS ON DIGITAL SCREEN:
John Ware: Reclaimed
Cheryl Foggo
As of August 2017, Foggo is in production on John Ware: Reclaimed, an upcoming National Film Board of Canada (NFB) documentary film about Ware. Dramatic recreations are being shot on Ware's former ranch in southern Alberta, with African American rodeo champion Fred Whitfield in the title role.
Replecan
Suza Singh
16 year old Valetika Romanoff awakes to find herself in an unfamiliar location with a bullet wound in her leg. She is told that she is not where, what or who she thinks she is. Special Agent Carter works to unravel the mystery of the Replecan program which appears to behind a network of International assassinations.
This film is currently in post production. The teaser trailer and the starring actress' (Asha Annais) stunt reel has been selected for the Urban Action Showcase Expo in Times Square (New York), sponsored by HBO.