2015 Suporters
Thank you to everyone who has supported Femme Wave in our inaugural year!
Arif Ansari
Elizabeth Booth
Adele Brunnhofer
Kenna Burima
Eric Camm
Ann Connors
Kim Cooper
Martin Czerwinski
Eddie Dalrymple
Virginia Dentata
Jenny Eggermont
Ryan Evens
Alissa Finch
Christine Franke
Gina Freeman
Beverly Frizzell
Miriam Gough
Sam Kachuk
PJ Lavergne
Devon LeClair
Ryan Lottermoser
Dawn Loucks
Jenny McLean
Linda Pauling
Talia Potter
Alyssa Quinney
Shane Rempel
Selina Renfrow
Caleb Roddick
Cat Schick
Cecilia Schlemm
Johanna Schwartz
Vicki Stroich
Tara Sukut
Jeni Syrota
Shone Thistle
Sharron Toews
Kris Twyman
Leah Van Loon
Justin Waddell
Chelsea Watson
Kari Watson
Jacqueline Willis
+ our anonymous donors, and everyone who has pitched in to help with our Kickstarter and who has spread the word. We love you!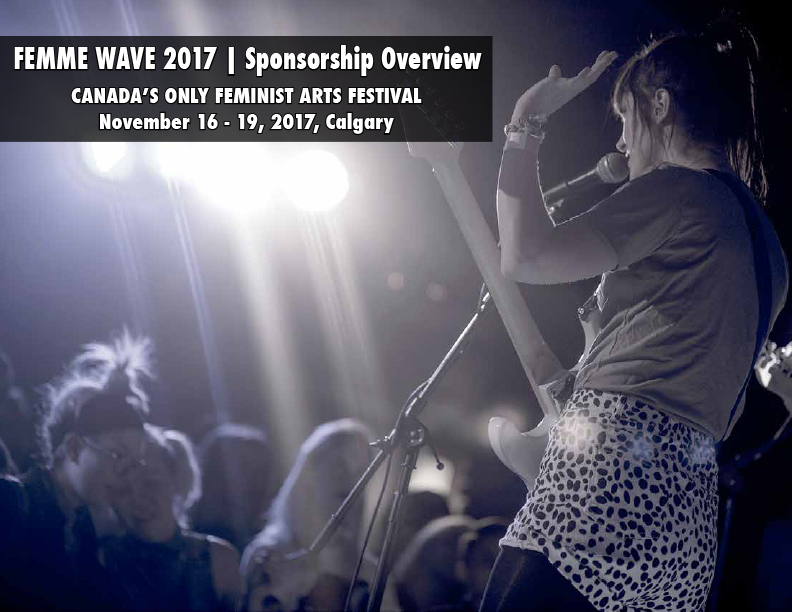 Support Femme Wave and be on the right side of history!
Download our Sponsorship Kit to learn more.